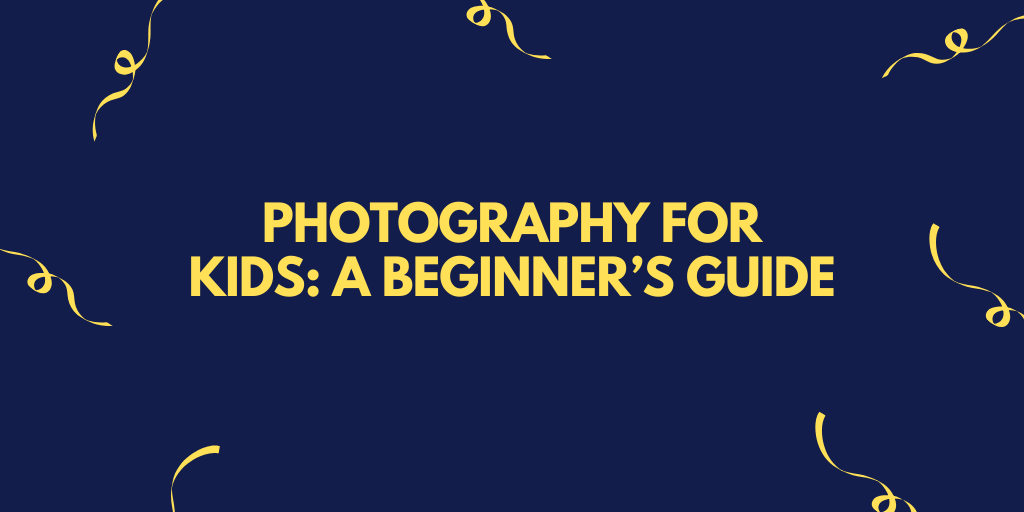 Photography for Kids: A Beginner's Guide
Let's face it, teachers have an incredibly hard job and we've all just received a crash course in that reality. Trying to find new subjects and lessons to teach them and keep them engaged can be really difficult, especially since their curiosity and need for exploration can carry them far from us. We've been thinking a lot about this and we want to help. So here is a beginner's guide to teaching your kids about photography. Oh, and while you at it, try it yourself too.
Begin With Basics
When we start thinking about teaching someone photography, the temptation is for us to acquire the very best equipment available. The logic is simple, the best equipment will clearly make them better. Actually, it's very much the opposite. More expensive equipment can provide a lot of options and settings that will serve only to confuse your child. Begin with basics instead. A simple camera, even the camera on a phone, is a great way to start and get them excited about taking pictures.
The Rule of Thirds
Of all the photography rules, the Rule of Thirds is a great one to begin with. The rule is simple. Divide the image you are capturing into three sections vertically and horizontally. What you're trying to do is fill that space most effectively, avoiding lots of wasted space in the image and making it more engaging. This is a fun rule to start with, and it's pretty easy to learn. The increase in picture quality will be a quick win and will help your child really feel like they're grasping photography.
Practice, Practice, Practice
The best way to become a better photographer? Practice, practice, practice. Again, there's no reason to feel like you can't practice because you're spending more time at home. Encourage your kids to practice taking photos of the house, the yard, pets, toys, books, or anything else they can think of. These different subjects will, in themselves, provide unique lessons in photography.
Be Yourself
Ultimately you want your child to be comfortable being themselves when they're taking pictures. During any lesson in photography, you should encourage them to explore the way they see the world and to take the pictures they want. It will make the whole experience more rewarding for both of you.
We hope you've enjoyed Photography for Kids: A Beginner's Guide. This is just a place to get you started, so once you've done these, don't be afraid to go and find more information to continue learning about photography.
Capturing Your Memories
We know that the current state of the world has left us all wondering how we move forward. There are still pictures we want, memories we want captured, and our team is working hard to help you while keeping you safe and healthy. If you have questions about what we're offering, contact us today!