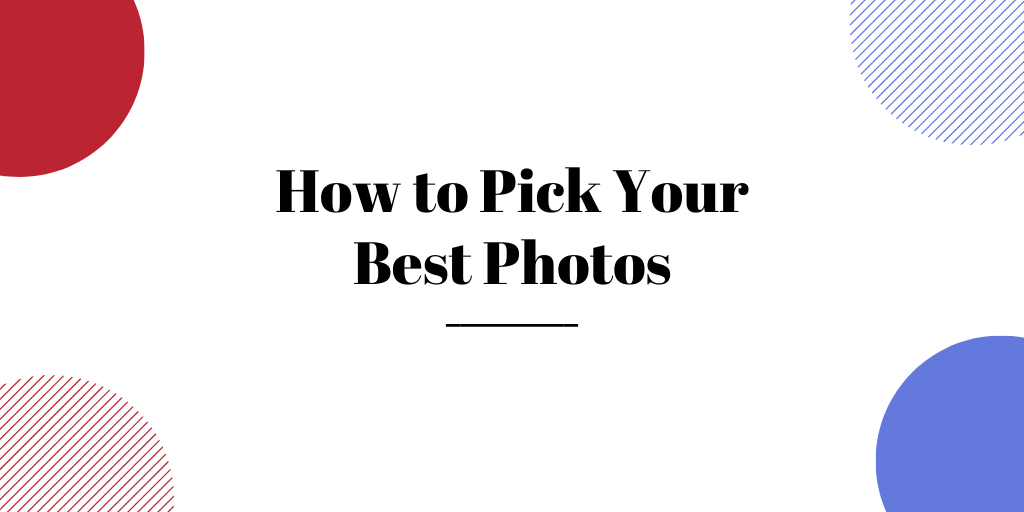 How to Pick Your Best Photos
One of the very best parts of having professional photos taken is seeing the images at the end. You look through all of those wonderfully captured moments with friends and family, remembering the day and knowing they will be there forever. You might begin to feel a bit of anxiety with so many options to select for your personal use. Which one do you pick? Which one do you send to loved ones? Don't worry. We completely understand, so we put together a few helpful tips on how to pick your best photos.
Consider the Reason
What are you doing with that picture? If it's a gift for a loved one, then you might want to consider what they would enjoy. Maybe they want a nicely composed picture. On the other hand, maybe a more candid shot is the one that will make them smile. Knowing what the purpose of your selected photo forms the base for all of the other decisions facing you. So take a moment and think about it.
Remember the Moment
Think about what it was you were capturing. Was it your engagement? Maybe you were celebrating a new addition to the family? The moment you were capturing in the photo is what you were trying to capture. Keep that moment in mind when picking your photo. It will help make your selections easier.
Follow Your Heart
The best advice on this subject might just be the simplest. Follow your heart. Which images speak to you? Which ones make you smile? When you think back to that day, to that moment, which photo really reaches out and grabs you? These are your pictures after all, and your happiness should be a primary factor in deciding which ones to display and where. Trust yourself, we know you'll pick the right one.
We hope these tips help you with how to pick your best photos.
Capture Yourself, Capture Your Moments
Tumbleston Photography Studios first opened its doors in 1980. Since then families, individuals, and couples have trusted our talented, passionate, and experienced team with preserving their memories. From headshots to senior pictures, wedding photos to pictures of your newborn, we do it all. Contact us today to see how we can help you!