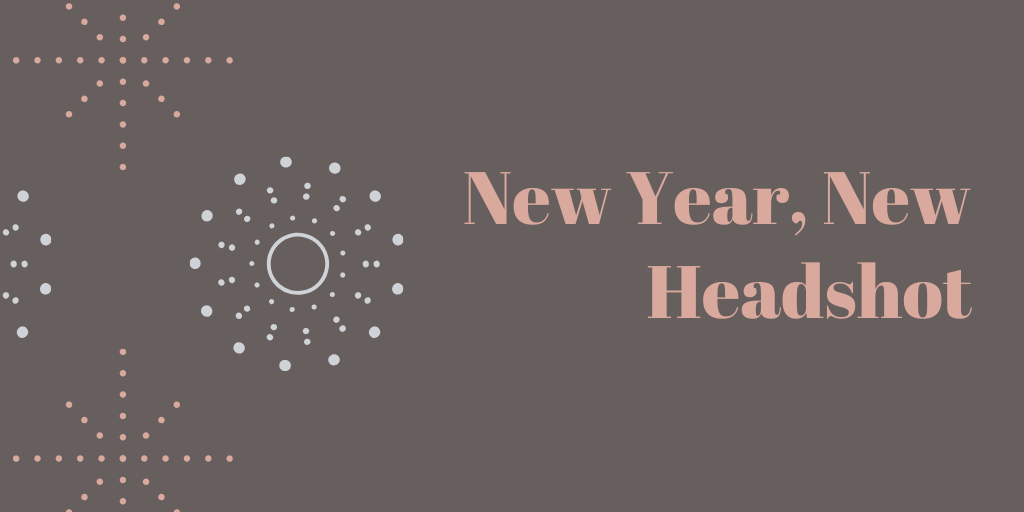 New Year, New Headshot?
It's a new year and you're probably reviewing goals, setting new ones, and deciding what the priorities for your new year will be. One of the things you probably aren't looking at is your headshot. Maybe you've had it done recently, so it's current and good to go. But what if some time has passed? Do you really need a new headshot? This can be confusing and it doesn't need to be. Take a look here as we ask, New Year, New Headshot?
Importance of Your Headshot
In the age of social media, your headshot might be the first thing people see when they look at your website or professional profiles. Having a high quality, professional headshot is the first impression you set. Think about it. What do you want the impression you make on other professionals or potential clients to be? That's where your headshot comes in. It sets the expectation of who you are and the manner of its execution can speak to your professionalism.
Since it is so important, here are three times you need to get a new headshot.
You've Changed Your Look
Did you change your hairstyle? Grow a beard? Lose some weight? There are so many ways you might have changed your look, and those looks should be reflected in your headshot. First, this helps people meeting you for the first time know what you look like. This can help for non-office meetings. Second, an old headshot says you don't care. Your appearance is different than the headshot and a lot of people will assume it's old, possibly much older than it is. That doesn't say a lot for someone being on top of it, and how you treat yourself is a great indicator of how you will treat clients.
You Have a New Business
This is similar to changing your look. If you are in a new business, it might be time for a new headshot, something that better conveys what you do. If you're in real estate, for example, an outdoor setting may serve you well. Trying to take a stab at acting? You will find you need a number of different shots. Each business will have different details that you can reflect in your image, as well as different requirements you may need. Take the time and make sure the photos match the business.
You're Changing Your Brand
Personal brand is a complicated thing, but your headshot is a major visual component of it. What are you trying to convey in your brand? Take a moment to think that over and then see if your headshot conveys it. Are you formal in a suit and tie? Are you trying to convey a feeling of relaxation? Creativity? Think about those and, if you are making changes to that brand, make sure the picture matches it.
So what do you think? New Year, New Headshot?
Capture Yourself, Capture Your Moments
Tumbleston Photography Studios first opened its doors in 1980. Since then families, individuals, and couples have trusted our talented, passionate, and experienced team with preserving their memories. From headshots to senior pictures, wedding photos to pictures of your newborn, we do it all. Contact us today to see how we can help you!