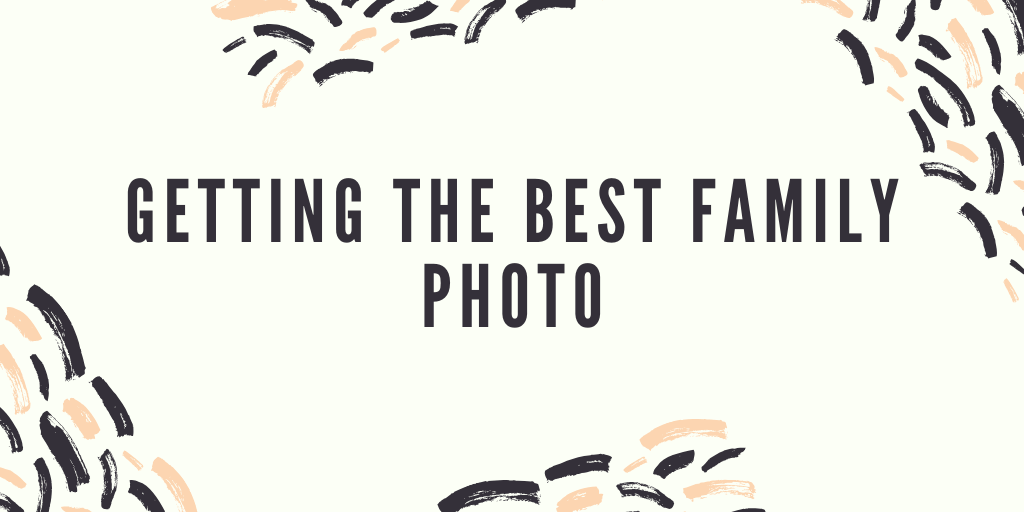 Getting Your Best Family Photo
The holiday season is underway! There are so many things to get done. Gifts to purchase, plans to make, and family photos to be taken. Whether for a holiday card or a warm gift to family, these pictures are a staple of the season. So we thought we'd take a moment and go over five simple tips to help you prepare for a great photo session with your family.
1. Schedule A Couple of Weeks Out
One of the first things you will need to do is schedule your session. Taking a proactive approach and scheduling it a couple of weeks out will make it easier to coordinate everyone's schedule in the family.
2. Pick Locations and Outfits
This is best done before the day of. It almost goes without saying for locations, but you should think the same about your wardrobe. Figure out what you all will wear and make sure the clothes are ready well in advance. This will save you time on the day off, and cut down on stress too.
3. Take Time to Eat
Your photo session could take some time, and you might become hungry during it. So take a moment and make sure everyone has had something to eat before leaving for your photo session. You might even want to have something easy on hand for a quick snack for small children to avoid that attitude that so often accompanies hunger.
4. Make Sure You Have Time
Getting ready for your photo session doesn't have to be stressful. A great way to counter the chaos is to make sure that you have plenty of time to get ready, get to the studio/location, and weather any storms that may arise in the meantime.
5. Have Fun
This is time with your family, capturing a memory that will last a lifetime. So have fun with it! It's easy to become stressed by these things, but these should be moments we're happy during, not angered by. Take a moment and remind yourself to have fun with your family and we think you'll find your session much better for all.
Pro tip: If your child doesn't want to sit still, pose, and look right at the camera, don't stress. It's common for kids to do this and parents begin to stress that they won't get a great image. The truth is that some of the very best images, with amazing smiles, laughter, and the children looking off-camera, come from those very moments.
Capture Your Moments
Tumbleston Photography Studios first opened its doors in 1980. Since then families, individuals, and couples have trusted our talented, passionate, and experienced team with preserving their memories. From headshots to senior pictures, wedding photos to pictures of your newborn, we do it all. Contact us today to see how we can help you!