MUSTS for Great Wedding Photos
There lots and lots of blogs and articles detailing different ways to 'look your best on your wedding day' or 'how to take the best wedding photos.'  But, what I really want to discuss today—okay, actually, I don't want to discuss, I want to beg and plead (picture me on my hands and knees)—is the one thing I find happens MOST often that prevent people from getting the images they've hoped and dreamed for. And that one thing is: Not scheduling enough time for your pictures.
I get it. It's your wedding day. There's so much going on, so much to think about, so much to tend to. But let's not forget that photography is an art. A good photographer needs some time to turn you and your loved ones into masterpieces. Plus, he or she is battling a heck of a lot of other obstacles on wedding day as well: unpredictable weather and sunlight, shadows from trees or buildings, harsh color casts from floors or grass, clothing mishaps. Those are just a few of the things they're thinking about on top of getting everyone to smile and face the camera at their best angle without their eyes closed. So, for a photographer to try to manage all within the twenty chaotic minutes between the ceremony and the reception makes it nearly impossible to capture all those magnificent wedding pics you've been Pinning for the last ten years. Here are a few of the best (and least talked about) things you can do to make sure you get the best possible photos on your wedding day.
Budget enough time.
However you can make this happen, do it. Talk with your photographer. He or she should know the ideal timeline necessary to accomplish the style and quantity of pictures you're expecting. If you have a wedding planner, let them know exactly how long and when you plan on taking pictures—and then over-estimate. We know you want to rush to the reception to say hi to Great Aunt Grace, but we also want you to have lasting memories. So, if pictures are important to you, you must give them the time and attention they require and deserve. If the sun is five minutes away from providing you with the perfect sunset lighting but your wedding planner is dragging you away because the first dance has to happen NOW, well…you can see the conflict. And it might mean missing out on photographs like these: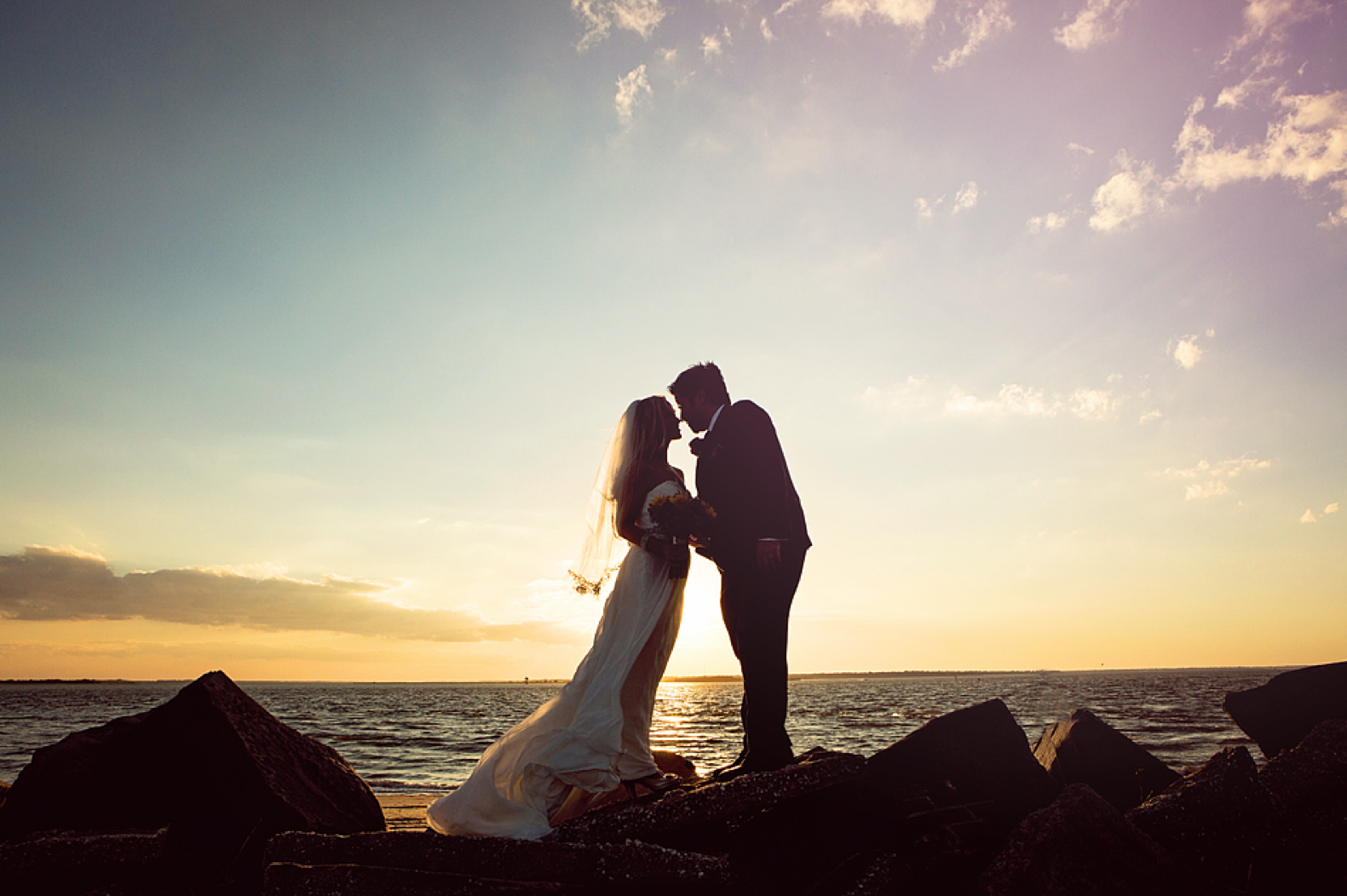 This is not a two-minute point-and-click photo.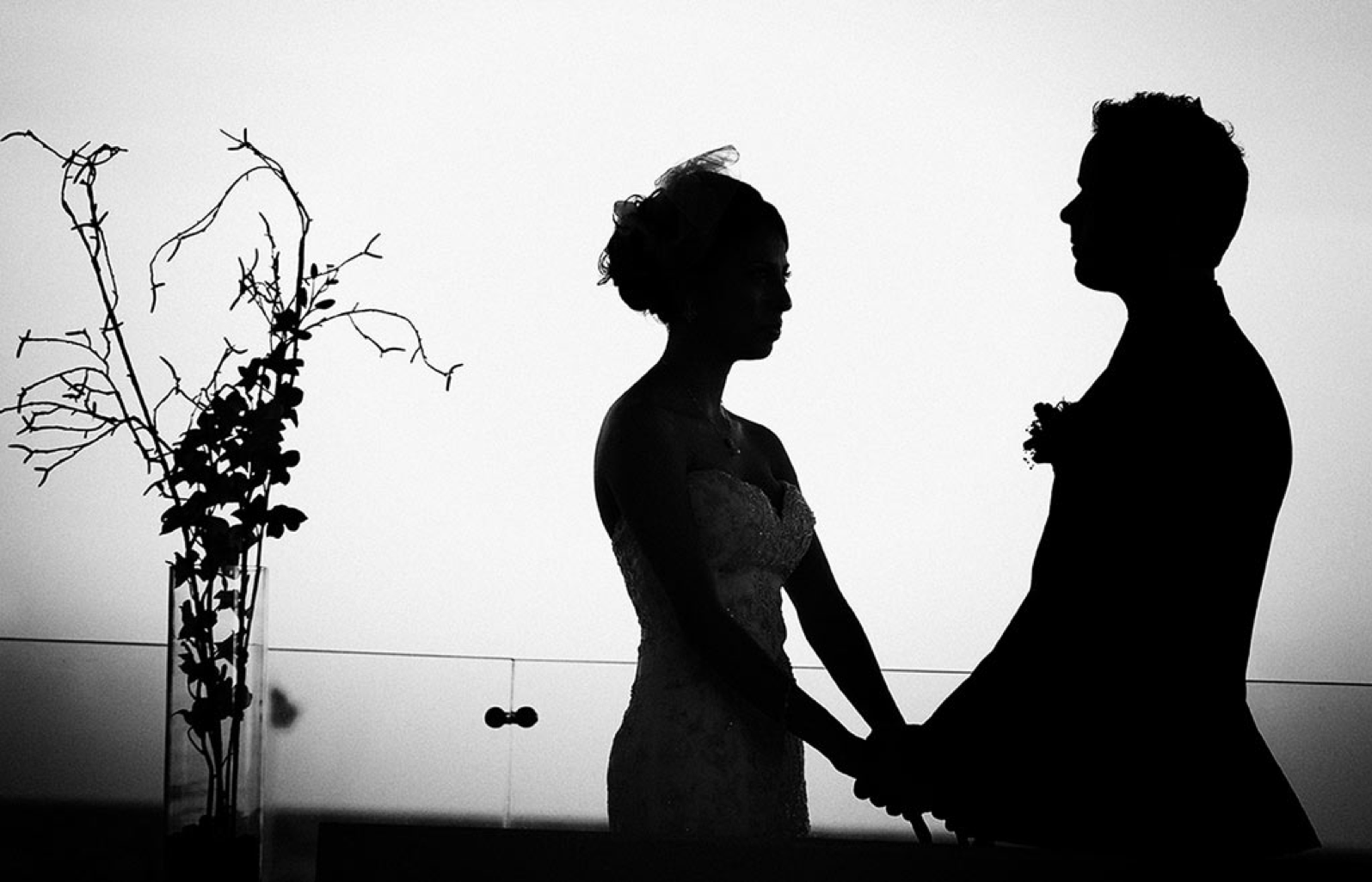 If your wedding is earlier in the afternoon, there may be several good photo ops closer to sunset. And, yes—that will mean taking a break from the party. It all depends on your priorities. It's important to remember that good lighting opportunities come and go in a matter of seconds so you need to take advantage of them as they happen.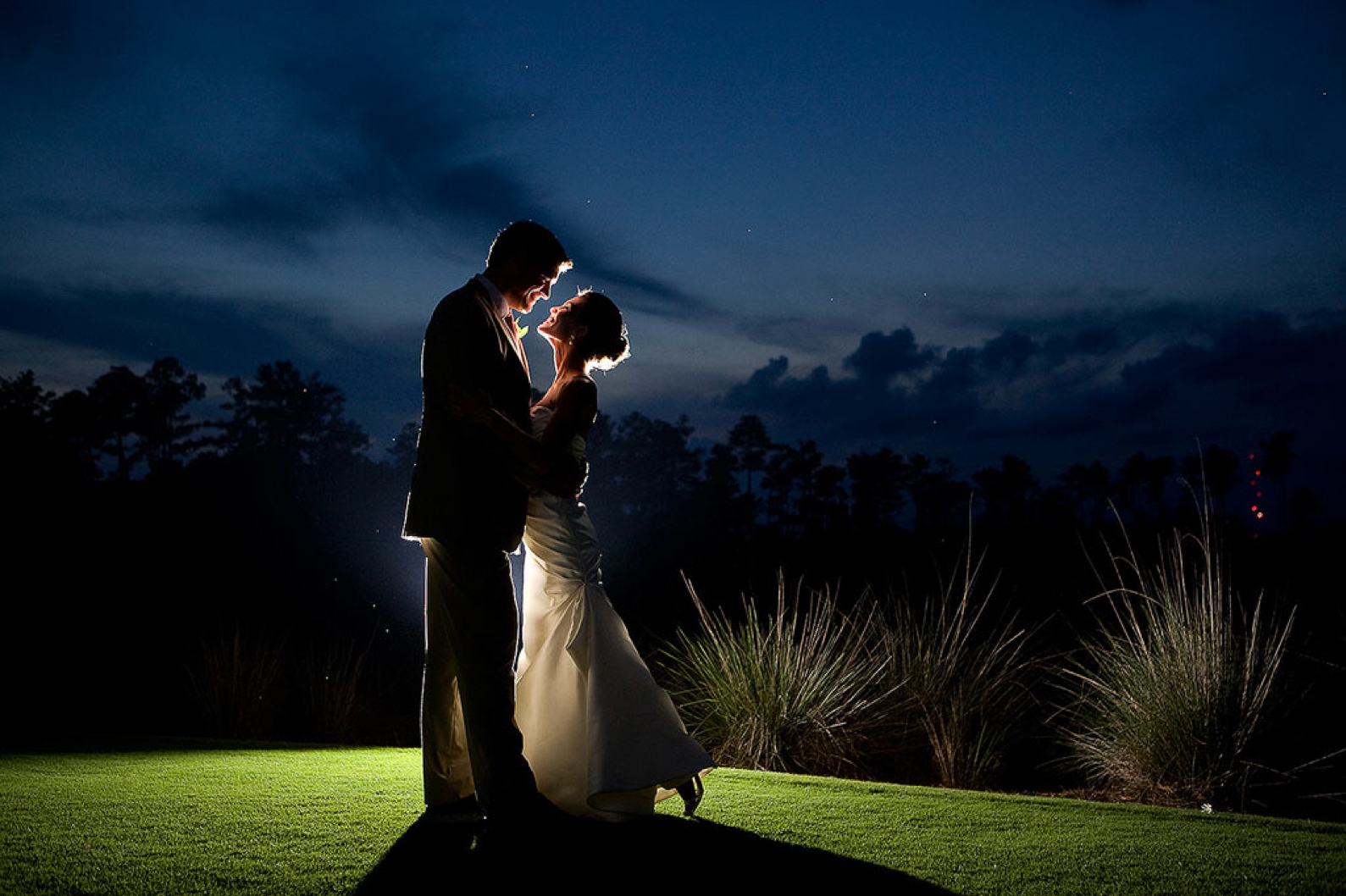 Speaking of priorities, it's also helpful if youprioritize your goal images for the photographer.If you just show them a Pinterest board with 500 images, they may not know where to start. And even if they captured 499 of the images you showed them, the one you really wanted was of the cake cutting which they missed because they were shooting #467. Start with the inspiration images most important to you and clearly communicate that to the photographer AND your wedding planner AND your family. Of course, you may have to sacrifice a few shots because it isn't all about the photos and you certainly want to enjoy the day, as well.
Schedule a session for after the wedding.
Another great option is to make an appointment for a separate photo shoot for you and your new spouse after the stress of the big day has passed.
Below you'll see Michaela and Kirby and their stunning photo session on the beach at Sullivan's Island. It could be called a 'Trash the Dress' shoot but she did let us know she got her dress dry cleaned and it was good as new—even after being covered in sand and water. A wedding dress should be dry cleaned after the wedding anyway, so you might as well sneak in one more photo opportunity. Especially one that's relaxed, casual, and when time is a non-issue.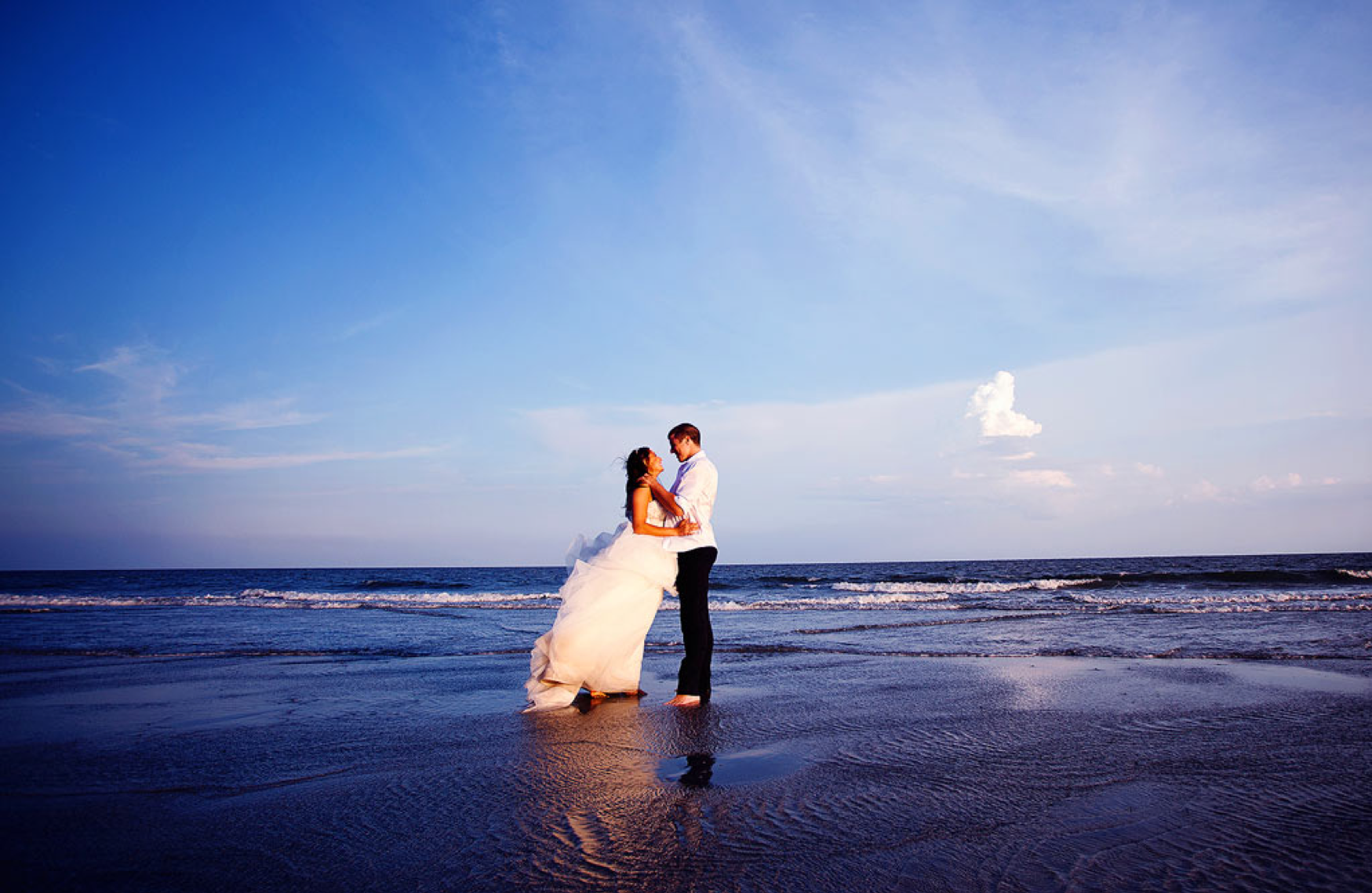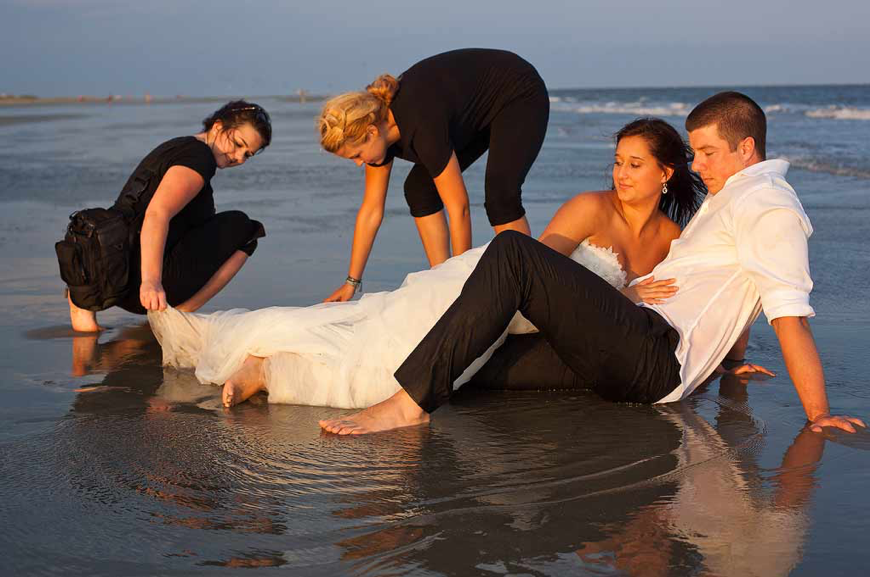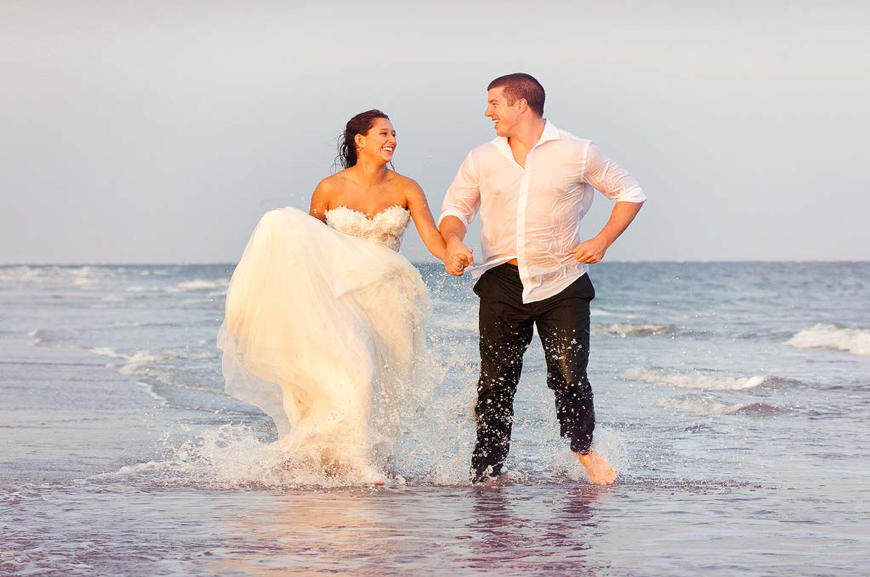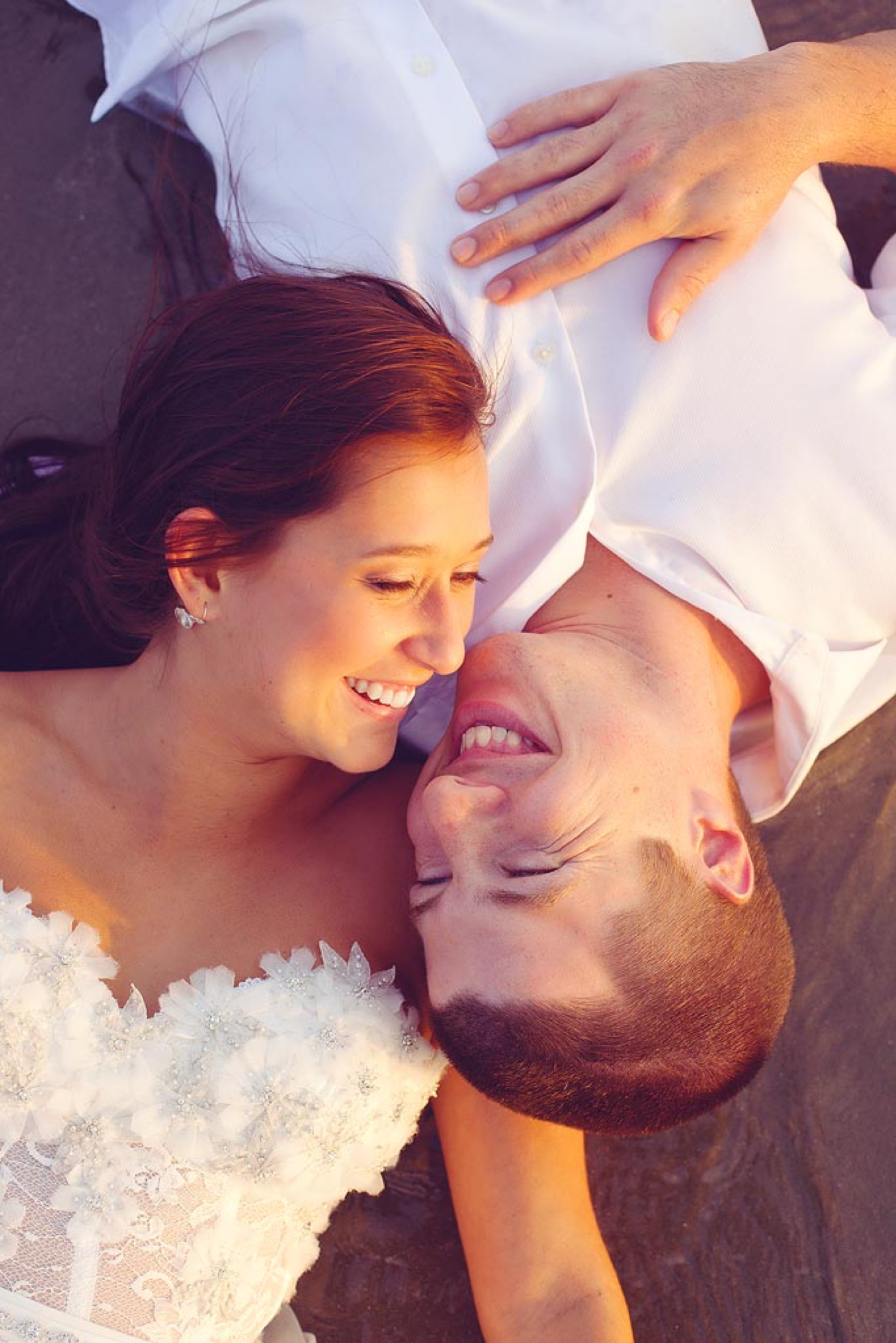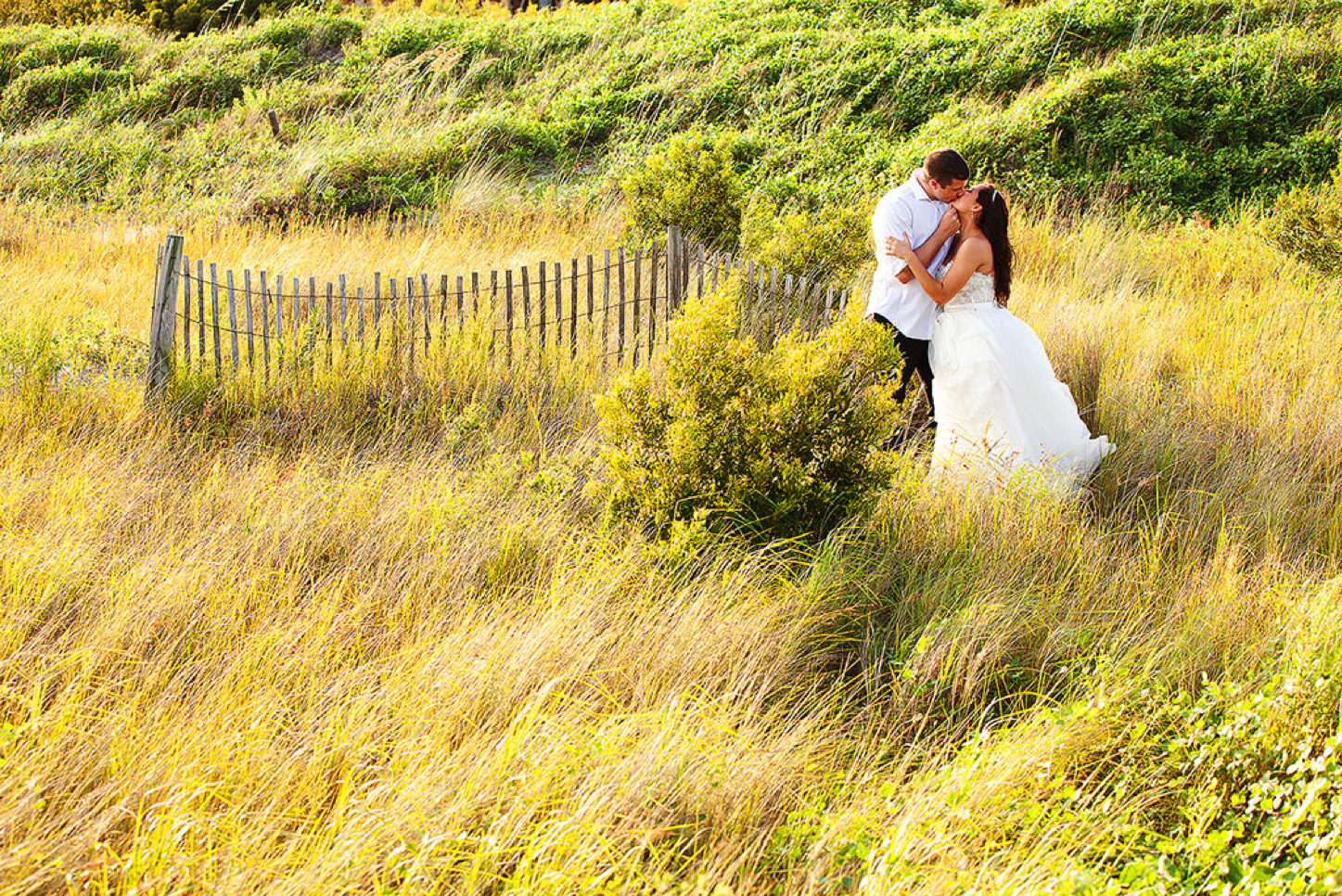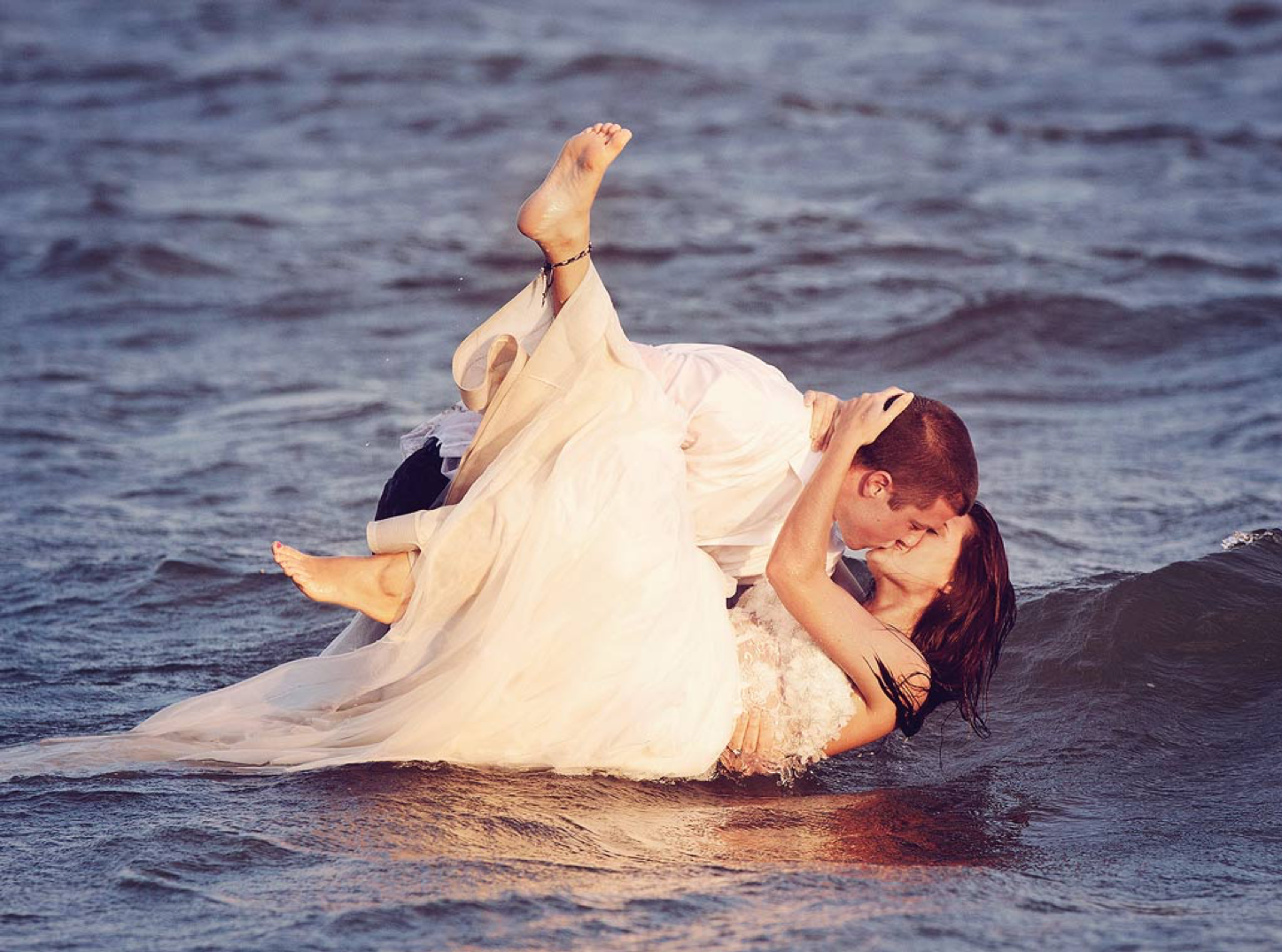 I hope you'll seriously consider making your wedding pictures a priority and give them all the time and attention they deserve. Think of the images that will be captured on that special day as a direct reflection of your marriage. The effort you put into both will reward you for rest of your lives.