Live Easter Bunnies are Coming to Tumbleston!
Spring is almost here in Charleston!  At Tumbleston Photography Studios, that means it's time for one of our photo session staples…Easter Pictures with live rabbits!  What do you get when you pair your son or daughter with an adorable baby bunny? Endless smiles and priceless memories! This isn't just one of our favorite portrait events, your children are guaranteed to enjoy it too!
Mr. Charlie Tumbleston has been photographing children with live bunnies in the studio and at preschools around South Carolina for decades.  We love doing these Easter photo sessions because we get to see all of our regular clients and love to look back on past years to see how the children have grown.  We can't tell you how many times we talk to mothers of brides or high school seniors and they tell us, with tears in their eyes, how they still have pictures of their kids with bunnies from years before.   That is the kind of stuff that warms a photographer's heart and makes chasing after rabbits AND babies well worth it!  It's certainly tiring but we love this Springtime tradition.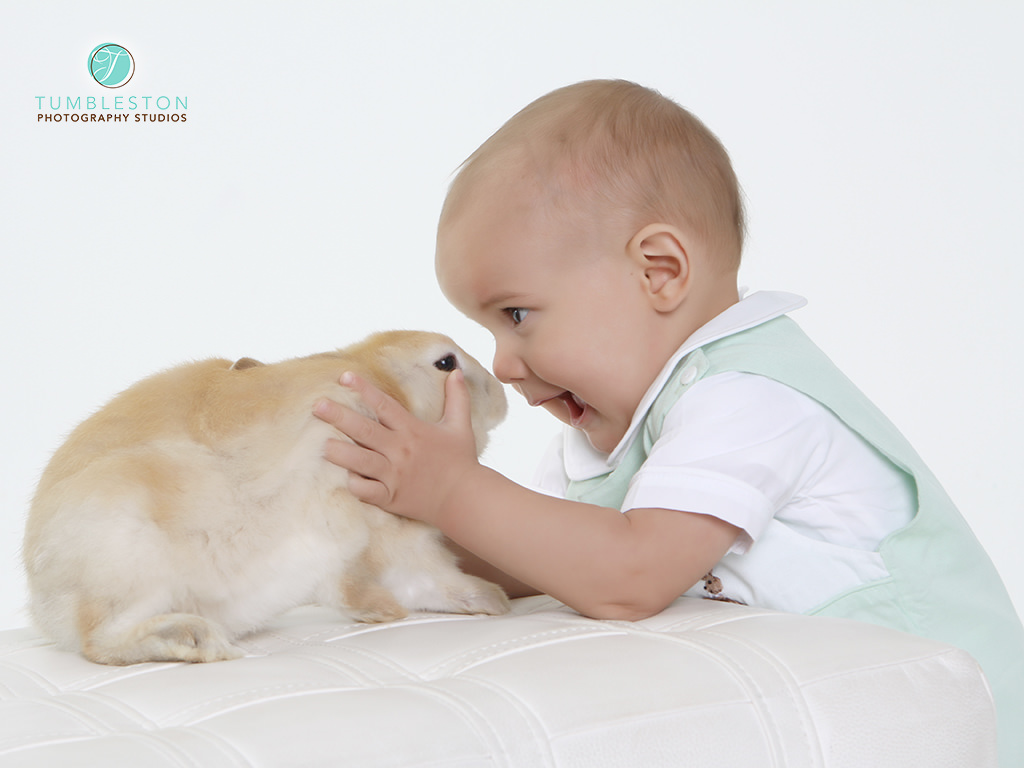 Jack 2013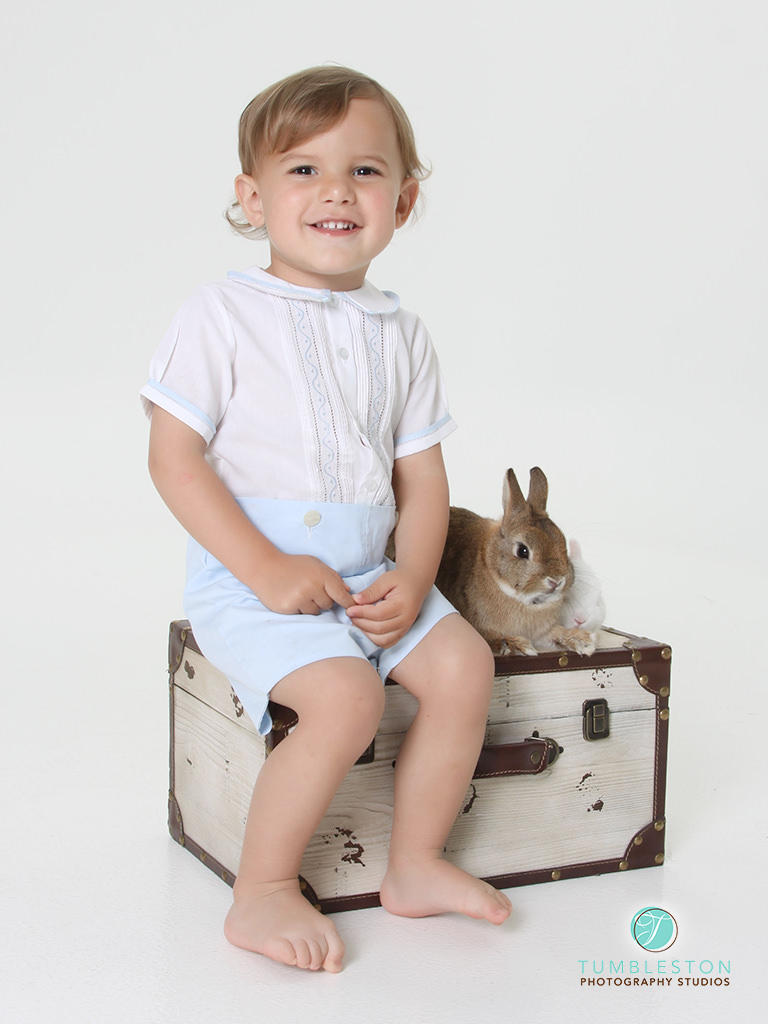 Jack 2014
Jack 2016
Last year we had our colorful pink, blue, and yellow backdrops to complement this bright time of year.  We liked it so much that we're sticking with the same style and just changing up the colors this year.  We have purple, green, and cream backdrops along with bright spring flowers and white props.  Of course, you could also choose to keep it traditional and use our classic white cove.  Whatever you choose, you won't regret missing these priceless facial expressions!!
Our Easter photography session is like no other. It's not just a chance to take great photos of your children, it's a day that you and them will enjoy and cherish for years to come. We have several bunnies for your children to cuddle and interact with. We also have lots of Easter & Springtime props so your portraits aren't limited to bunnies.
We have many picture packages to choose from and we will be photographing at both of our locations.  The West Ashley sessions will be on Saturday March 18th 9am-2pm.  Moncks Corner bunny pictures will be on Saturday, April 1st 9am-2pm.  Call soon spaces are limited!  We can't wait to see you 🙂
Know of a preschool that would be interested in having bunny pictures done for kids on campus?  Give us a call at 843-766-9400 and ask to speak to Chris or Amy!