Valentine's Mini Sessions
Come join us at the studio for Valentine's Day inspired Mini Sessions this February. We have a special for your children on February 2nd and also a special for your fur babies on February 3rd. Each session is 15 minutes and there are no session fees, but the purchase of a picture package is required for each session. Your photographs will be available for viewing the next day and you can pick your favorites from home. Give us a call at (843) 766-9400 to reserve a slot. Sessions are booking up quickly, so don't wait! I can't wait to see everyone's cute Valentine's outfits!
Also, I cannot wait until it is pet day! I LOVE animals and am so excited to be photographing them. My cat is the one with the crown and the tutu… yes, I know. I'm a crazy cat lady on the inside and proud of it!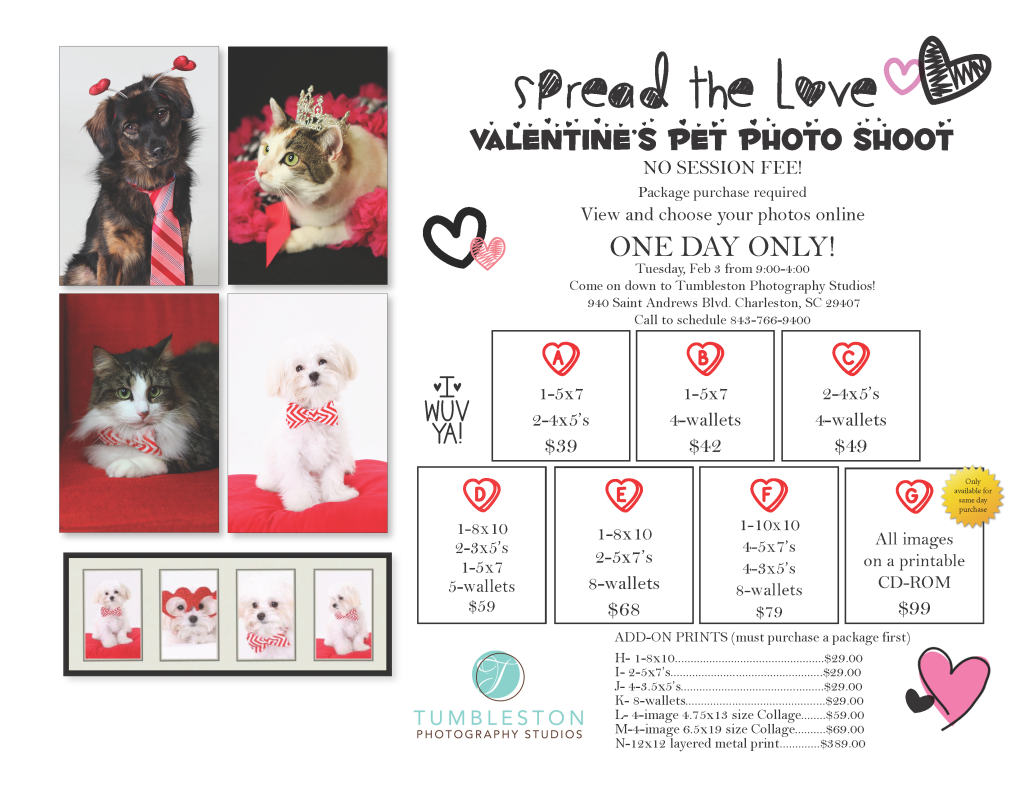 Here are some samples of adorable pets and our precious kissing booth! Models: heartbreaker Gunner Brown, Jack Brown (Maltese pup), Indie Rogerson (calico princess kitty), Taco Stanko "Taco Suave" (long haired kitty), and Maple Gingrich (Shepard mix).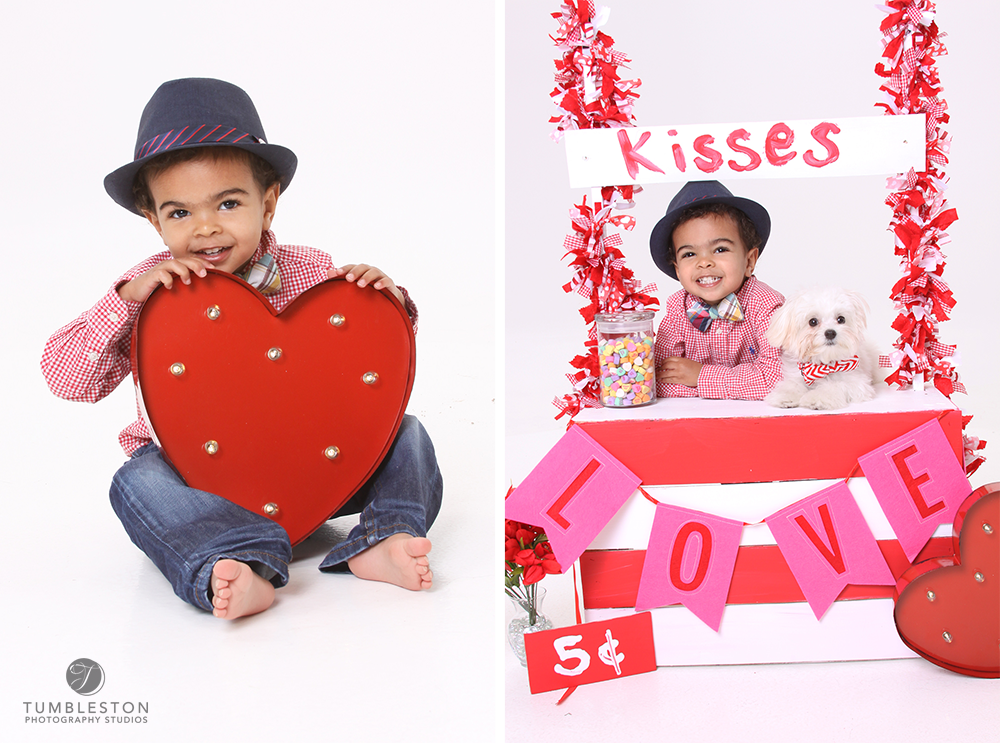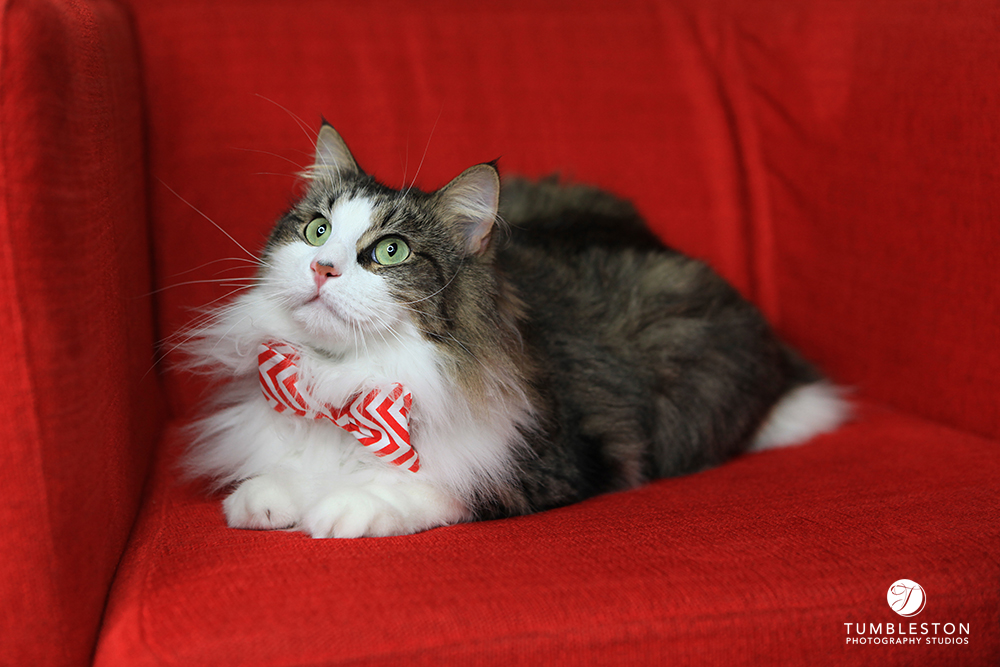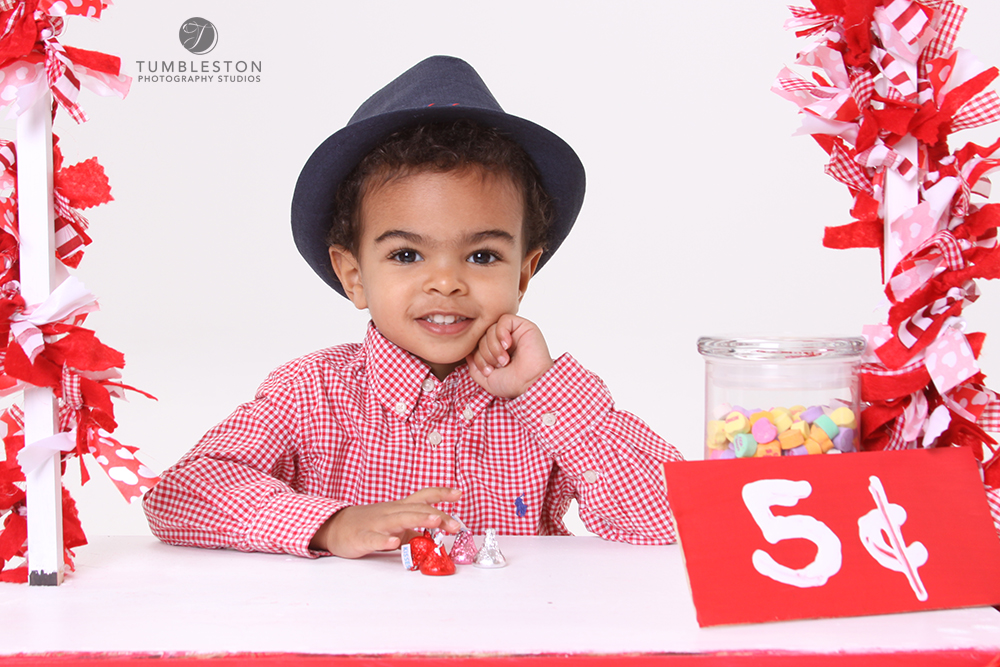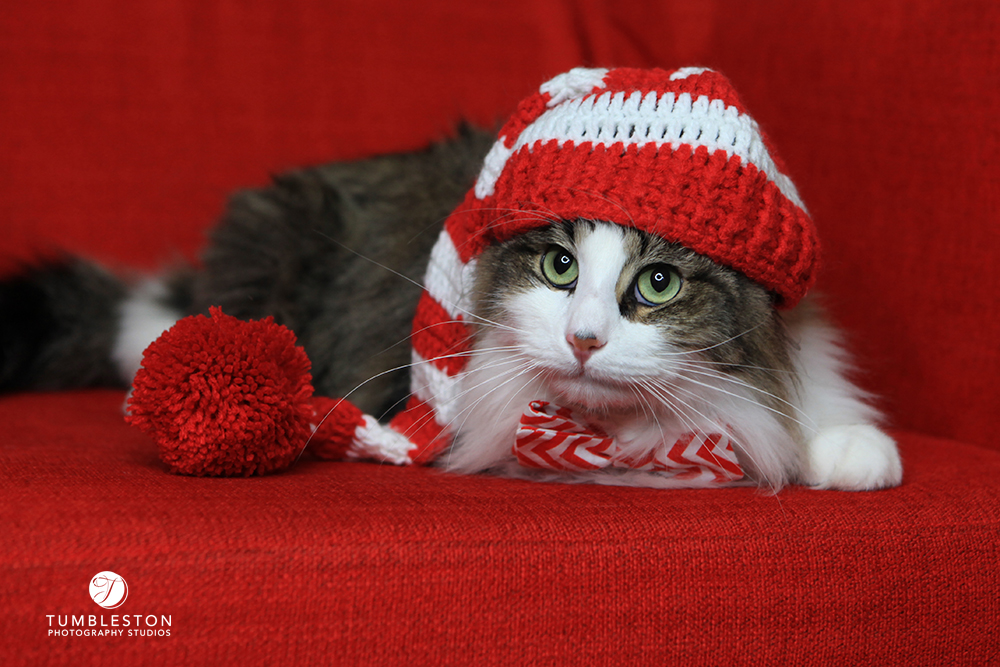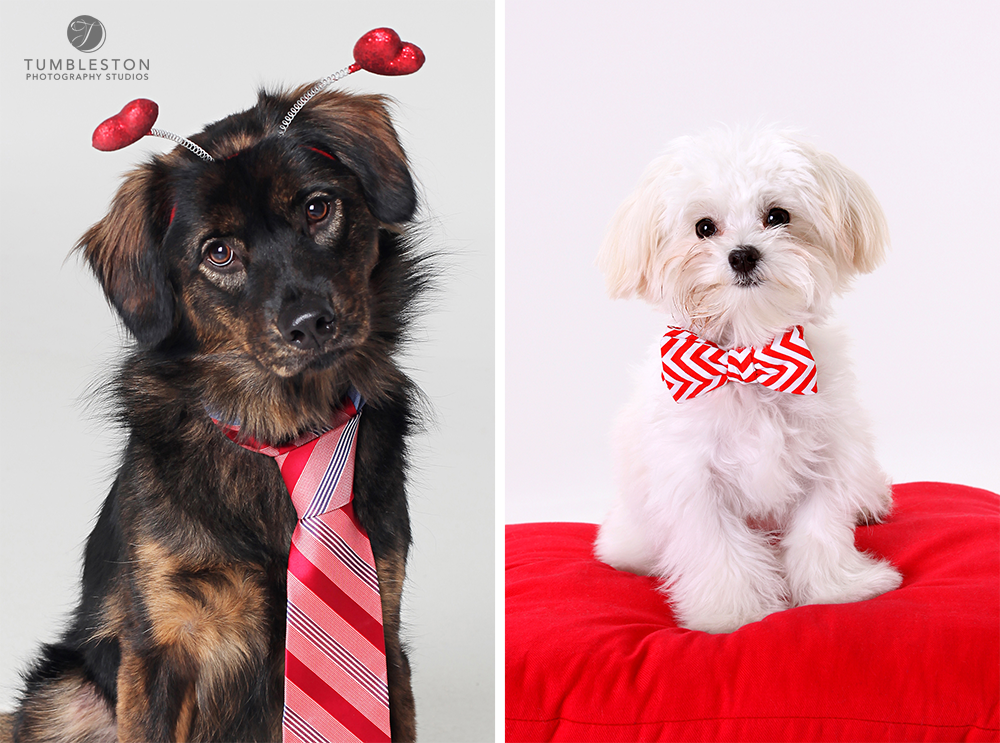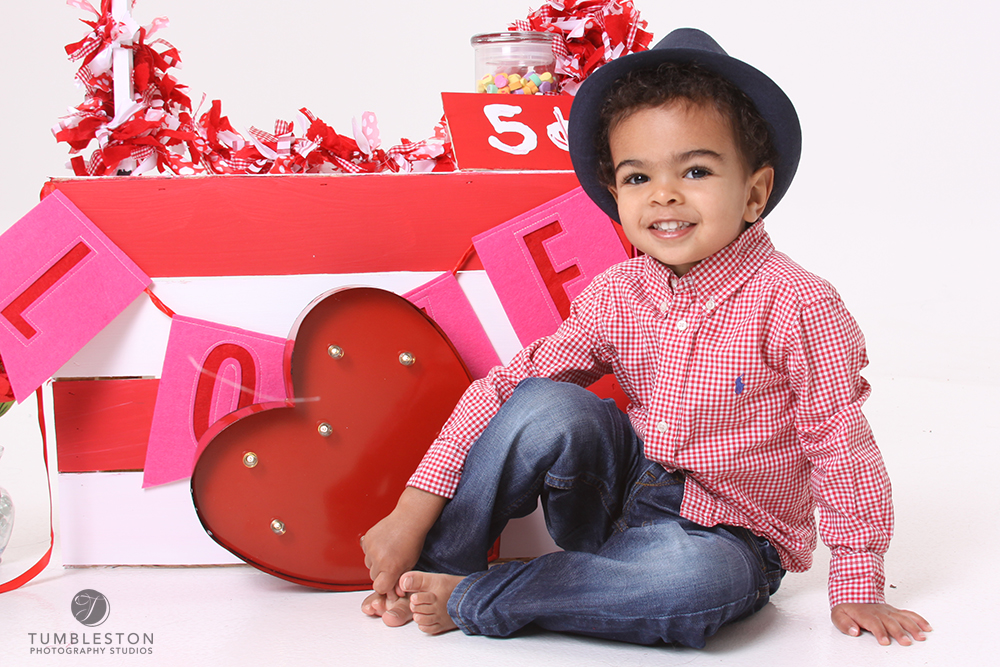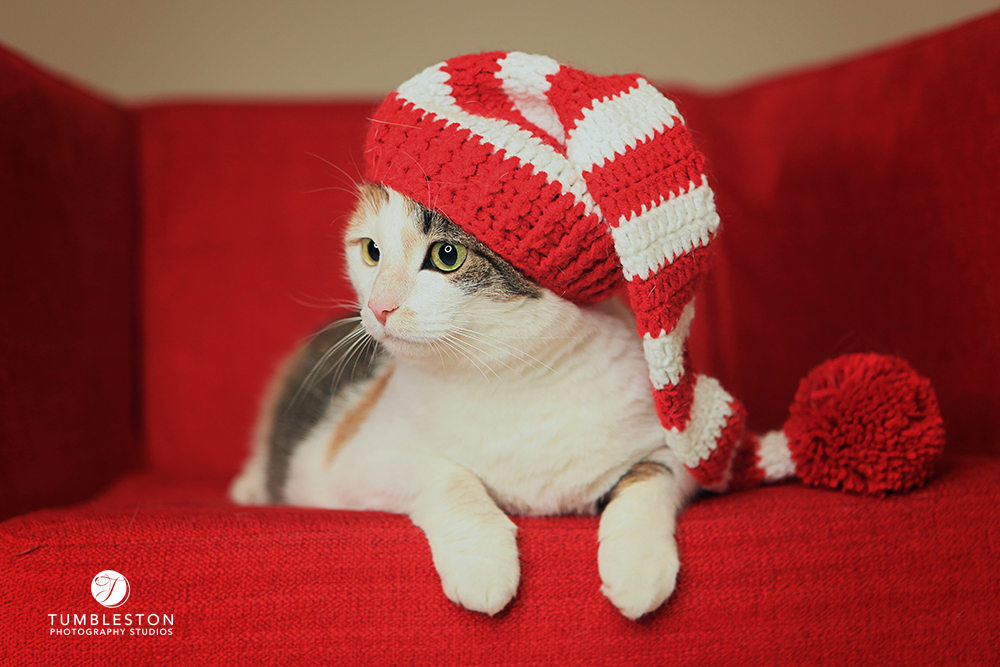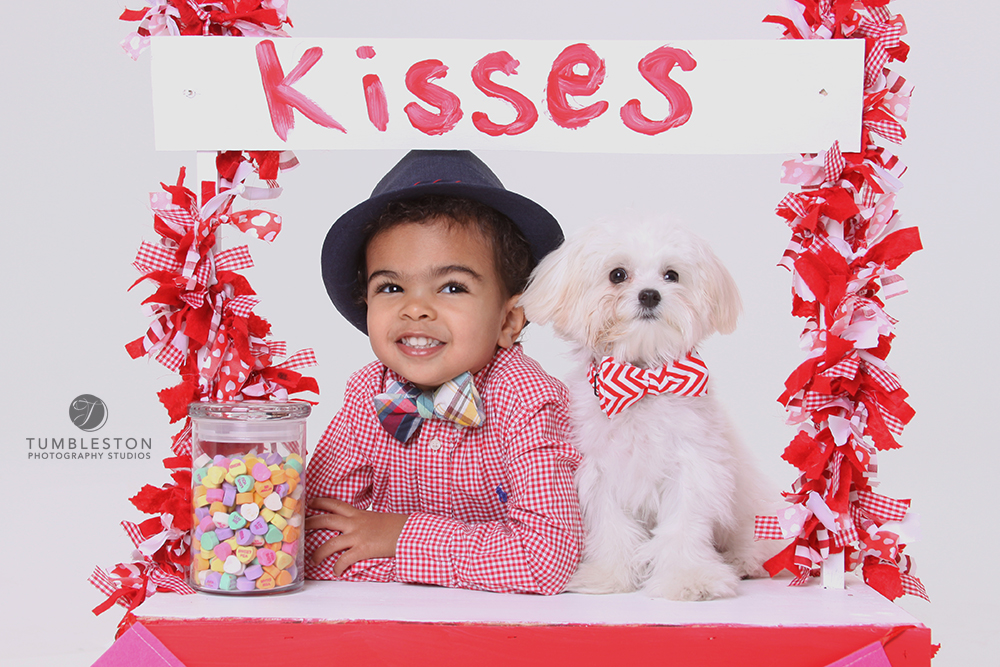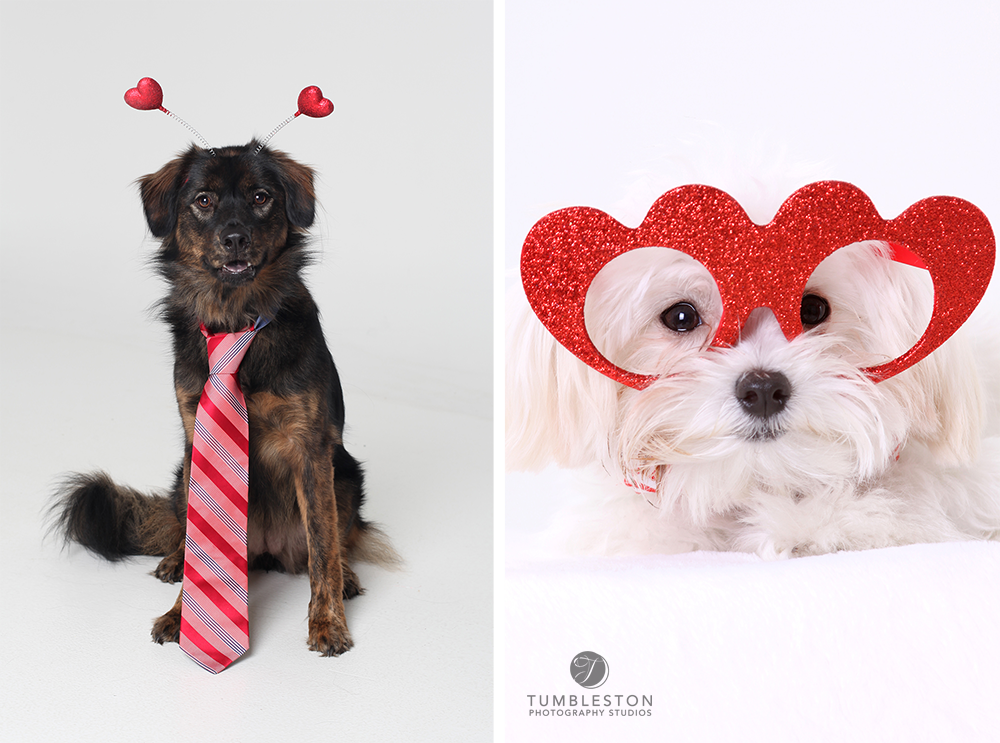 What a cute Valentine's Day gift idea for your friends and family that won't cost an arm and a leg. See everyone February 2nd and/or 3rd. Don't forget to book beforehand… Call today and let's chat!
Hearts and hugs,
Lindsay